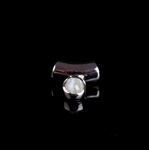 Are Cat's Eye Really Improving Our Financial Situation?
It is the most powerful stone in the Cat's eye family

The chrysoberyl cat's eye appears to wink at the beholder, just like the eye of a cat! That's why only this gemstone has the nickname of "cat's eye". This gem features a narrow, bright band of light on a shimmering golden background, which seems to glide across the surface when the stone is moved.

'Chrysoberyl' comes from the Greek and means 'gold-coloured beryl,' but in spite of its name, it is not actually a beryl. Chrysoberyl, together with alexandrite, form an independent gemstone category. Mineralogically, chrysoberyls are aluminium oxide containing beryllium, so they don't have much in common with the beryls, which belong to the silicate family. They have a hardness of 8.5 on the Mohs scale, making them superior to the beryls. The most popular chrysoberyls come in nuances between bright lemon and greenish yellow, as well as in honey colours and shades from mint green to brownish green. They are mostly found in the gemstone deposits of Brazil, Sri Lanka and East Africa.

The transparency and the color of the gem has an impact on its energies

The Chrysoberyl gem is mentioned as a Jewish source in the "Midrash Talpiot" book by R. Eliyahu Hacohen author of "Shevet Mussar".
It is the most powerful stone in the Cat's eye family, providing protection, preventing poverty, improving financial situations, sharpening intuition and bringing luck and happiness.It also has the segula to bring bounty.The transparency and the color of the gem has an impact on its energies: the greener, the clearer and the cleaner the gem, the more powerful it is.

The cat's-eye is an extremely valuable stone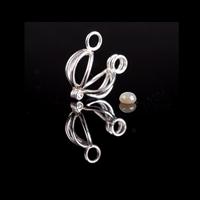 The chrysoberyl is a very popular gemstone, known all over the globe. Its colors range from a gorgeous honey to a rich mint-green. The cat's-eye is certainly the most attractive in the family and it is an extremely valuable stone, especially to those who know of its many qualities. In general, the value of a chrysoberyl - as with other gemstones - depends on its beauty, colour and attractiveness, the depth of the colour and its transparency.
Those who wish to aquire a cat's-eye of good colour and with a well defined eye-line will be will be sure to pay heftily: these gems are much more highly priced because of their rarity and beauty. When purchasing a cat's-eye, make sure that the 'eye' has a thin line running clearly through it. With even more rare gems, the stone's eye will appear to open and close when the stone is turned. The best cat's eyes have a very distinctive colour and are as transparent as possible.

Rebecca Hirsh
Graduated Gemologist F.G.A.