MYTHS AND LEGENDS OF DIAMONDS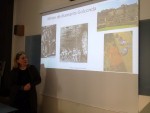 Le diamant a toujours alimenté les légendes humaines.
Que ce soit la fameuse vallée des Diamants protégée par d'innombrables serpents qu'Alexandre le Grand découvrit lors d'une de ces campagnes en Inde ou encore la légende indienne du fameux serpent a deux têtes qui porte un diamant sur soi, vous allez découvrir les secrets des diamants les plus fameux.
Une présentation scientifique dans laquelle vous découvrirez comment le pouvoir mystique des diamants est ancré dans l'histoire des hommes.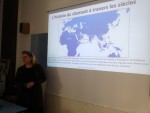 Rebecca, une gemmologiste certifiée, de l'Association Britannique de Gemmologie (F.G.A.) vous fera découvrir le monde légendaire des diamants à travers l'Histoire ainsi que leur pouvoir traditionnel selon Des sources classiques.