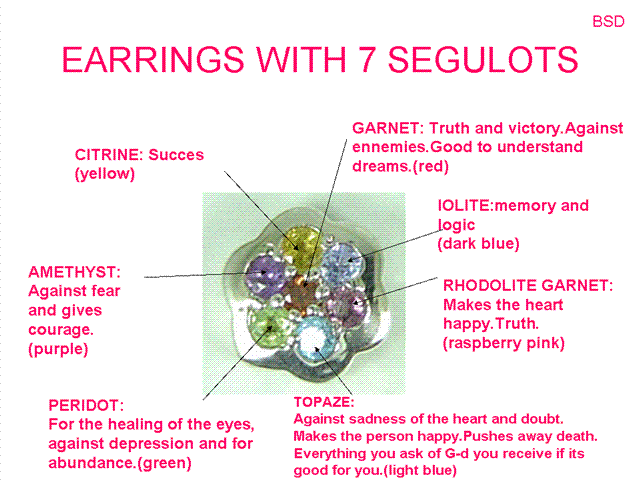 This is a special earring set with 7 different natural stone.Each stone has a different segulah.
We can read about it in the book sefer "midrash ha talpiot".
These 7 gems,Amethyst,Peridot,Garnet,
Iolite,Rhodolite and Blue Topaz are all round cut of 3 mm diameter.
You will feel beautiful and full of energy wearing these beautiful earrings.